Meet the key members of the BCM Scaffolding Services team.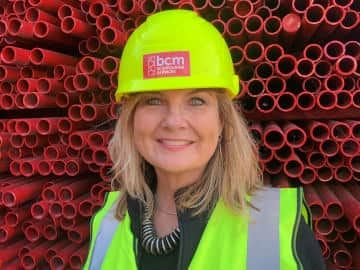 Adèle McLay
Managing Director
Adèle is the owner of BCM Scaffolding Services along with David Hayde. They are experienced business owners, managers and advisers, and have many years of experience in the construction sector.
As Managing Director, Adèle is responsible for the strategic direction of the company, and leads the team towards consistently achieving excellence in the delivery of client projects. As well, Adèle works closely with the directors of client companies, developing deep partnerships so both companies achieve their business goals when working together. Adèle is also involved with business development and resourcing of scaffolders for our projects. She leads the HR and training team as BCM Scaffolding Services continues to evolve the way in which it recruits its site workers, and develops its team members via the company's inhouse training academy.
Adèle is also the Managing Director of Safe Rise Scaffolding Group the umbrella company and brand that supports all scaffolding acquisitions undertaken by Adèle and David.
Away from work, Adèle can be found enjoying all forms of the arts (theatre, musical theatre, classical music, opera, galleries and much more….), reading, going to the gym (at 6am), and painting (as a learner artist) and relearning the piano.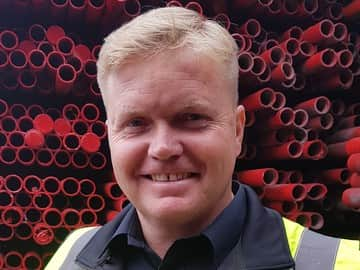 Phil Ellis
Head of Operations
Phil has a career in operations management for large construction and manufacturing companies, and decided to join BCM Scaffolding Services as he had always wanted to work for an entrepreneurial business to apply his skills and experiences to that environment.  Phil is highly qualified in relevant areas including:  IOSH, Leadership Psychology, LEAN training (6 SIGMA), Continuous Improvement, Managing by Objectives, ATEX and Asbestos Awareness, and many others. Phil is responsible for the completion of our client projects ensuring our scaffold and management teams deliver excellence at all stages of the project.  He also manages the yard, logistics and transport functions in the company.
When not working, Phil loves coaching sport, particularly  youth boxing and adults and youth football.  He is also a keen cyclist.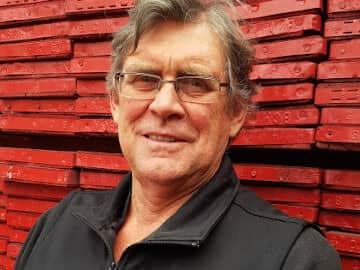 David Hayde
Commercial Director (Interim)
David is responsible for all commercial activity within BCM. He looks after the commercial side of projects and completes monthly applications for payment, whilst helping to ensure the company operates in a way that delivers consistent excellence to clients. David is highly qualified and is a Fellow Chartered Accountant and Fellow Management Accountant.
When he's not in the office, David can often be found working on his allotment, completing handyman jobs at home or studying Genealogy. Family time is a top priority for David too.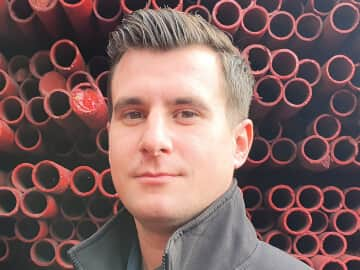 LEE COATES
Commercial Manager
Lee joined BCM Scaffolding Services, having worked in a number of quantity surveying and commercial roles for main contractors.  He was drawn to the vision we have for our company and the scaffolding industry.  Lee's role includes supporting our estimating and commercial teams with pricing and financially managing projects; working with the operations team to ensure we deliver our client projects as required from a commercial point of view; liaising with clients in relation to commercial matters, and much more.  Lee is completing his BSc (Hons) Quantity Surveying and Commercial Management in March 2021, and will then focus on becoming a member of RICS.
In his private life, Lee plays amateur football, and spends time with family as much as possible.  He also loves travel, having travelled widely over the years.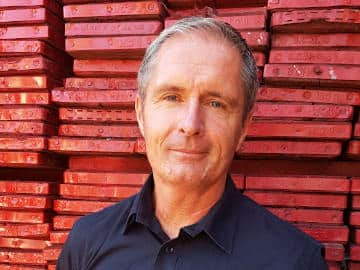 MICHAEL CASSIDY
Projects/Contracts Manager
Michael is fully responsible for the successful delivery of scaffold projects for our clients, ensuring we deliver to their scaffold and build programme through close liaison with client project and site managers, and managing our resources and teams. Michael is a highly experienced scaffolder and scaffold manager having worked in the industry for +20 years. He joined the industry on the recommendation of his father who was also a scaffolder.
Michael's qualifications and accreditations include: Advanced Scaffolder, Advanced Scaffold Inspector, SSSTS, Temporary Works Co-ordinator, NEBOSH General Certificate, Asbestos Awareness Training and various scaffold project accreditations.
Michael is a linguist, speaking conversational French and German. He is also interested in cultural affairs, travel, reading, sport and exercise, and spending quality time with his family.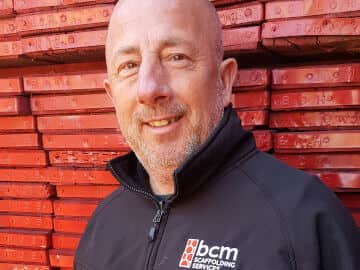 Dion Penman
Site Support Manager
Dion works closely with clients to ensure excellence is delivered on all projects. To do this, he develops strong working relationships with clients, liaises with client site staff, and carefully manages resources and teams. Dion's a natural problem solver and uses his initiative to ensure that projects run smoothly and clients have the support they need.
Dion comes from a family of scaffolders – both his father and grandfather were in the industry. He followed suit, and is now a highly qualified scaffolder. He holds a Gold CISRS Scaffolding Supervisor card, is a temporary works coordinator, an advanced scaffold inspector, and has completed SMSTS and IOSH training.
As a former professional skateboarder, outside of work, Dion loves travelling the world with his board, getting fit at the gym or doing boxing, and spending time with his family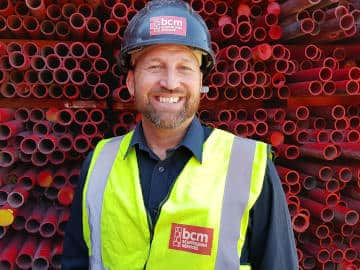 Thomas (Tommy) Gibbs
Scaffold Inspection Manager
Tommy has worked as a scaffolder for BCM Scaffolding Services for almost 30 years.  He is highly qualified as an Advanced Scaffolder, Advanced Scaffold Inspector, and has many other relevant certificates.  Tommy is responsible for undertaking weekly inspections of all our client sites to ensure we are working at the highest level of scaffold and construction site health and safety.  Scaffolding is in Tom's blood as his father, grandfather and uncle were all scaffolders.  He loves the closeness of the people in the industry, the banter, and the pride he feels when he's finished a piece of work.  Tommy is now enjoying being 'off the tools' and working as a Scaffold Inspector.
When not at work, Tommy is a keen snow skier; he also loves fishing off his boat and family time.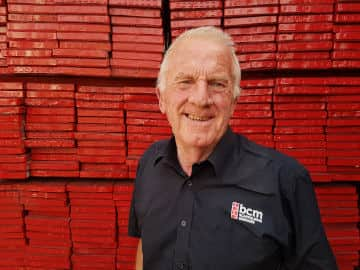 Chris Walton
Estimator/Business Development
Chris has a wealth of experience in the scaffolding, having worked at several leading scaffolding companies over the years. He started work as a scaffolder before moving into management roles including managing scaffolding teams, operations management, business development, estimating and regional management. Chris brings all this experience to his role of Estimator/Business Developer with BCM Scaffolding Services, working closely with pre-construction/surveyor team members within our client companies, ensuring we develop and price scaffold projects in support of their business objectives.
When not working, Chris is a very keen angler. He also spends a lot of time with this family including five grandchildren. He can regularly be seen supporting them from the sidelines at their football matches – something he loves doing.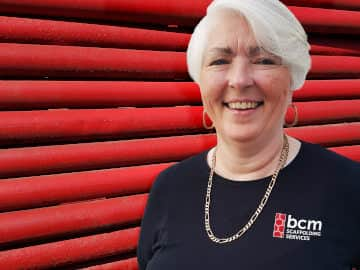 Kathy Panzavechia
Finance Manager
Kathy looks after all things financial. Her role involves monthly reporting, dealing with wages, liaising with HMRC and creditors, completing regular returns, and much more. She holds an accounting technician qualification and has been in this field for most of her working life. Kathy loves her job and approaches each day with a positive outlook, tackling the challenges this busy position brings.
Outside of finance, Kathy's other love is art – both buying it and creating it. She enjoys attending art galleries, painting by numbers, and the occasional crossword.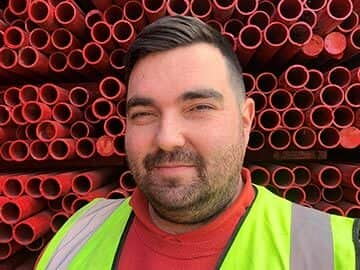 Jamie Cook
Yard Manager
Jamie is responsible for all activities in the BCM yard, including supervising the yard labouring team and lorry drivers.  He manages all yard logistics, ensuring correct equipment reaches our client sites so our scaffolding teams can work productively on our client projects.  Jamie has a wealth of experience in construction and scaffolding.  He was a scaffolder for five years earlier in his career, and later retrained as a Class One lorry driver – the role he has held with BCM before being promoted to Yard Manager.
When not working, Jamie likes boxing at the gym and competing in a few boxing competitions.  He is also studying the London Cabbie/Taxi curriculum on a part-time basis.  His children also keep him very busy.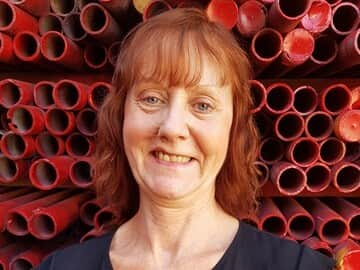 Marion McGarvey
Office Manager/Contracts Administrator
Marion supports our operations teams to ensure we complete our projects as required by our clients.  She works closely with Phil, our Operations Manager and his team in the yard and on site.  As well, Marion is the company's Office Manager, managing all administrative functions to ensure the business runs smoothly.  Marion is 'on the go' all day in her role. She likes with a team of people, and the varied nature of her role, including the daily liaison with all sorts of people.
In her private life, Marion enjoys spending time with family (including two young grandchildren), socialising with friends, and caring for her elderly mother.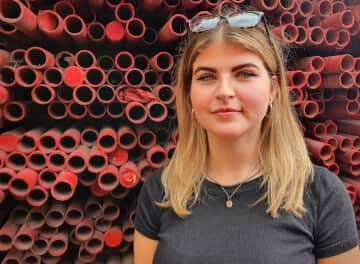 GEMMA HAYDE
Office Administration Support
Gemma recently completed her A levels at school and is taking a gap year working,  and travelling (hopefully) ahead of deciding next steps in her life.  She has joined the family's company as an intern and is gaining experience in the following areas:  customer service, reception, marketing and branding, human resources, operations support and office administration.  Gemma is loving the diversity of experiences she's having working in the company and with the people she is meeting in the scaffolding industry.
Outside of work, Gemma takes her ballet, pointe and jazz classes, and enjoys spending time with her many friends, and family.  Sadly, in 2020 her social life and travel plans have been curtailed by COVID19. ☹