Meet the key members of the BCM Scaffolding Services team.
John Horton
Chief Executive
John started in the construction supply industry in 1989 with Hewden Stuart Plant hire before moving into access and temporary works supply in 1999 with SGB.
John has been involved with many of the most iconic buildings on London's skyline including London 2012 Aquatics Centre, Athletes Village, The Shard and The Gherkin.
During John's career he has held positions as both a Regional Director and a National Director – his responsibilities in these roles have given John a complete understanding of supply to construction, from building excavation to topping out.
John believes in collaboration, transparency, innovation and best practice along with "working safe".
John lives in Essex and spends his time away from construction heavily involved in track cycling, coaching and, when time allows, winter sports.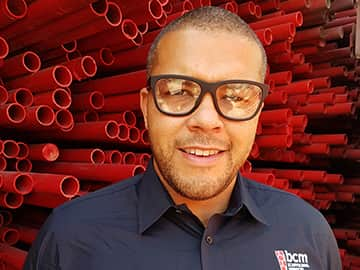 Reece Maclaren
Contracts Manager
Reece joined BCM Scaffolding Services Ltd as Contracts Manager in June 2019. He is qualified as a scaffolder, holds an SMSTS Certification, has an IOSH Managing Safely Qualification and has completed Asbestos Awareness training. He has been in the scaffolding industry for 14 years, having started as a hod carrier before deciding to become a scaffolder.
Day to day responsibilities and duties for Reece include travelling around the sites and liaising with clients, scaffolders and labourers. He is responsible for the everyday running of the sites and also attends pre-start project meetings. Reece enjoys meeting new clients, getting new projects on board and building relationships. He always ensures that the projects run well commercially.
In his spare time Reece enjoys playing football, going to the gym and socialising.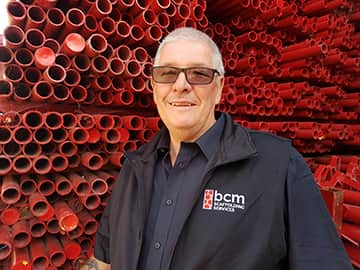 Ernie Ford
Contracts Manager
Ernie is the Contracts Manager at BCM Scaffolding Services. He has progressed through the scaffolding industry, starting out as a labourer and a scaffolder, moving up to supervisor level, then becoming a contracts manager. He now holds a Black Managerial CSCS Card.
Ernie is responsible for large contracts, working closely with both scaffolders and clients to ensure a projects run smoothly. He manages project variations and additional work, as well as taking care of logistics, arranging deliveries and ensuring there is a strong workforce on site at all times.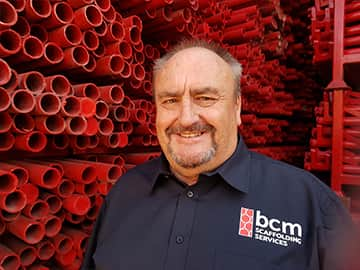 Garry Cullip
Senior Estimator
Garry Cullip is a Senior Estimator, having started his career as a scaffold design engineer. He then moved to an on-site role as a scaffolding labourer, gaining experience and achieving his Advanced Scaffolder qualification. Progressing in his role, Garry has worked as a supervisor, contracts manager, branch manager and estimator.
Garry spends his time meeting clients and carrying out site visits. He prices secured and tendered projects for new and existing clients, ensuring all quotations are returned efficiently.