CORPORATE SOCIAL RESPONSIBILITY (CSR)
We take our role within society very seriously, striving to support our local community and be an equal opportunities employer. We make it our mission to offer employment to local people and support those within the vicinity – London SE5 and surrounding areas.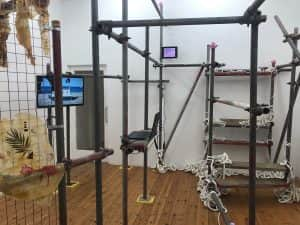 SUPPORTING LOCAL PROJECTS
We are always happy to discuss the opportunity to support local projects and initiatives that are important to our community. Most recently, we supported the Snow Crash exhibition at the IMT gallery in Cambridge Heath, providing scaffolding as a central part of the art installation. If you have a community project coming up, talk to us about how we can be involved.